Bowel Cancer Surgery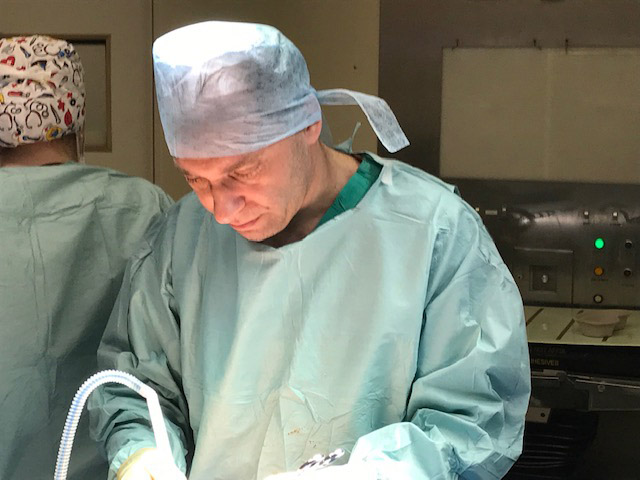 Mr Elton introduced laparoscopic colorectal surgery to his NHS Trust in 2005 and has performed around 800 colorectal resections over the last 17 years as a consultant. His experience with colorectal cancer is therefore considerable.
He has trained with Professor Holm (Sweden) and Professor Pfeffer (Norway), introducing the newest techniques for removing rectal cancer and right-sided colonic cancers.
He set up and chairs The Wellington Hospital Colorectal MDT (Multidisciplinary) meeting which has a wide expertise for Colorectal cancer cases, with attendance by Liver Surgeons, Basingstoke surgeons (for Peritoneal Cancers), oncologists specialised in the latest chemotherapy and immunotherapy, SIRT for liver metastases, Cyberknife and Radiofrequency ablation and conventional external beam radiotherapy. The meeting discusses complex colorectal cancer cases from around the UK and from other countries.
The statistics based upon 800 operations over a 17 year period show a 0.65% mortality rate (national average for surgeons in England being 3-5%). However, in the last 8 years, Mr Elton has a 0% mortality rate. Furthermore, in the 17 year period, Mr Elton has a 3% anastomotic leak rate (national average for surgeons in England being 5-10%) placing his results amongst the best in the UK.
Although most patients will be able to undergo laparoscopic (keyhole) bowel surgery, there are a small number of patients who are not suitable and will undergo open bowel surgery. Should this be the case, Mr Elton will give a full explanation in the consultation as to what is best suited to the patient.
All patients' cases are discussed at a Colorectal meeting as per national guidelines. Patients are counselled by a Colorectal Nurse Specialist and prepared for investigations, results and surgery in a caring and sensitive way. Patients are allowed time to discuss every step and, if necessary, can have members of their family present during consultations.
If you would like to discuss having your bowel cancer surgery under the care of Mr Elton, please contact his secretary or email him directly (see Contact Details above).