My Profile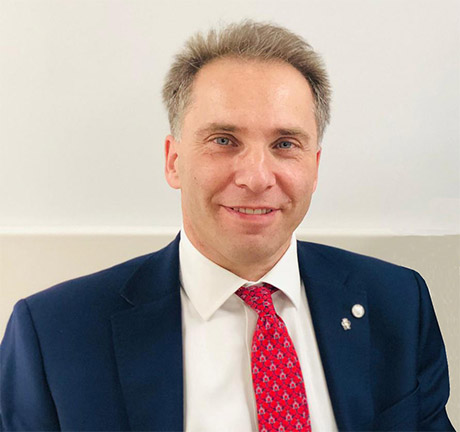 I was appointed as Consultant General and Colorectal Surgeon at Barnet Hospital in September 2002 and work currently at The Royal Free Hospitals NHS Trust.
I have concentrated on providing a high quality general, colorectal, endoscopic and paediatric surgical service.
I perform a wide variety of operations privately at a number of different hospitals around London. (see areas of expertise). I perform all robotic surgery and bowel cancer surgery at The Wellington Hospital. I perform general paediatric surgery including hernia repairs and surgery for undescended testes for children and babies at The Portland Hospital. I perform minor and intermediate surgery including hernia repairs, abdominal wall reconstruction, appendicectomy, haemorrhoid surgery, pilonidal sinus, rectal prolapse and endoscopy in all my places of work (See Contact Details).
I qualified from the Royal London Hospital in 1989 and spent my early training years in North East Thames Hospital and various hospitals around the south coast. My specialist training was based in the South East including Guy's and Royal Sussex County Hospitals. I was appointed a Clinical Fellow for 1 year in Australia, working in a Sydney teaching hospital, treating patients with colorectal cancer, patients with multiple trauma and patients with burns from the bush fires.
As a consultant, I have expanded my colorectal practice to perform laparoscopic and robotic resections for colorectal cancer and introducing new haemorrhoid procedures such as haemorrhoidal artery ligation (HALO) procedure. I am part of a team of two surgeons performing Robotic Colorectal Surgery, the only service of its kind being performed in London and the South East of England. I have introduced and maintained a laparoscopic colorectal service as well as a TEMS (transanal endoscopic microsurgery) service for benign and malignant rectal tumours. My other main interest is adult hernia repairs under local anaesthesia and abdominal wall reconstruction for complex hernias and abdominal wall problems.
As Clinical Lead for Endoscopy at Barnet, I dedicated time to improving the endoscopy service and was greatly involved in a bid for Bowel Cancer Screening for our trust. I am also committed to training, teaching on MRCS courses and organising novel courses for students and training surgeons.
I run the London HALO courses for haemorrhoids teaching visiting consultants from around the country. I was the Surgical Lead for Undergraduates in our Trust and organised the first Multidisciplinary General Surgery Paediatric Group. I have written and co-written a number of published papers and book chapters and have given lectures and presentations to national and international conferences.
I live in North West London, enjoying the greener side of suburbia. My interests include running the London Marathon (on eleven occasions) for charities such as Bowel Cancer UK, NSPCC, Child Line and Get Kids Going. At Barnet Hospital, I produced an annual Christmas show over nine years using the talents of medical and non-medical staff. The show raised thousands of pounds for much-needed hospital equipment.
I have taken part in several media opportunities including Channel 4's Embarrassing Bodies.
London Marathon 2016 – Bobby Moore Foundation – Bowel Cancer Awareness